Our Impact
Young people achieve a range of creative and life skills through being part of DreamArts.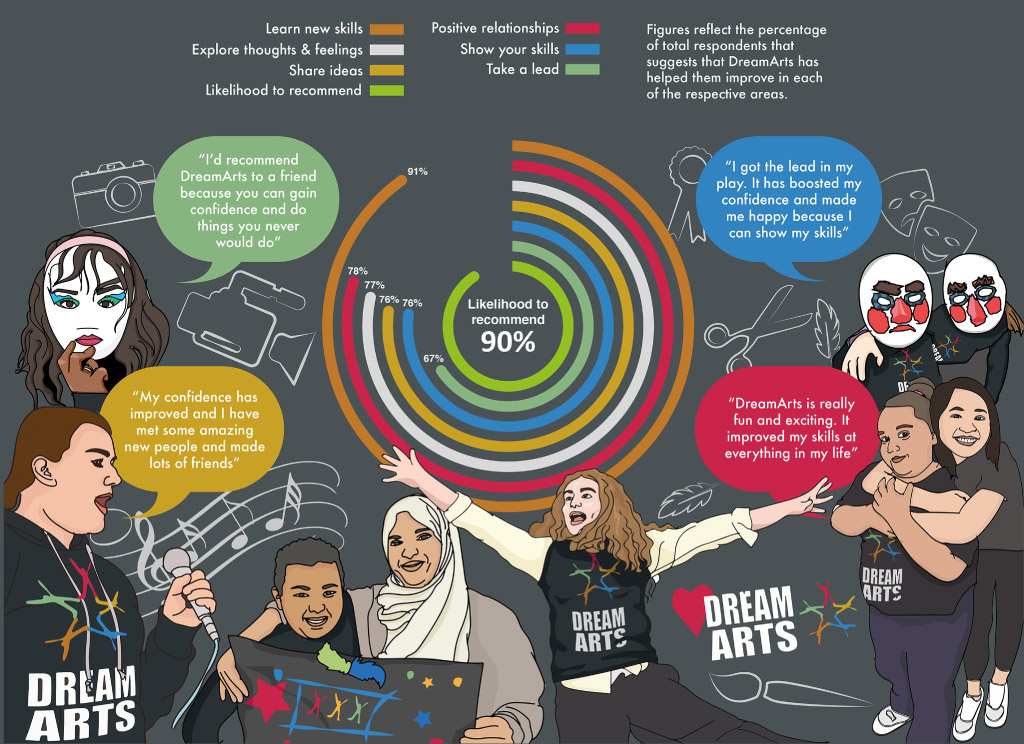 Our Projects
Our projects give members a safe place; somewhere they are empowered to explore who they are, make positive life choices, and build positive relationships.
Meet Our Team
DreamArts is an agile and lean organisation; a small, experienced team consistently generates innovative ideas that are both proactive and responsive to the needs of inner city youth.
Our core team are all directly involved in developing, managing and delivering our work.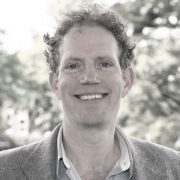 Graham Whitlock
Director
020 3176 6766
07930 606 210
Graham helped found DreamArts, which grew from work he was involved with as a student at Pimlico School. A qualified Youth Arts Practitioner (WAC/Goldsmiths) and youth worker, Graham has spent two decades developing creative projects for young people. This include leading DreamArts' Street 2 Stage New Musical Programme as a writer, director and facilitator for productions including Carnival – The Musical (Royal Opera House Linbury Theatre) and Can You Live Without it? (Cochrane Theatre). Graham trained in directing with Katie Mitchell, and his skills as a leadership trainer have been commissioned by University of the Arts, London, Arts Award, and Arts Council England.
Graham was a founder and Director of SouthWestFest which grew to become Westminster's biggest arts and community Festival. His writing credits include the book and lyrics for the UK's first promenade musical based on the classic Ealing Studio comedy Passport to Pimlico, which received 5-star reviews and is being further developed with Hackney Empire.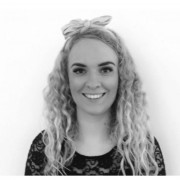 Catherine Palmer
Assistant Director
07395284927
An artist, researcher and practitioner in participatory arts working predominately with young people, Catherine finished her Masters in Theatre and Performance with distinction from Queen Mary, University of London with a research focus on the social impact of theatre for marginalised communities. Catherine has worked on research projects with the National Theatre, AfroReggae in Brazil and Royal Holloway University investigating ways to capture the impact of arts projects in communities.
She has also taught on undergraduate and postgraduate courses at Queen Mary University. Most recently, Catherine has worked as a producer of Creative Learning projects with schools and young people around the UK with a focus on digital engagement and large-scale participation projects. Catherine leads projects at Young & Talented devising, writing and directing performances with young people at Soho Theatre, Theatre Royal Stratford East, Rich Mix and Theatre Peckham.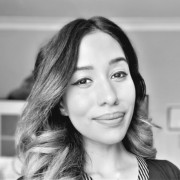 Fariha Rashid
Therapeutic Service Manager
Fariha joined DreamArts as the Express Plus Programme Manager. She began working in the charity sector in 2018, for YoungMinds, the leading UK charity for children and young people's mental health. Whilst there, Fariha successfully ran a nationwide transitions based project, supporting children, staff, and parents/carers with the change from primary to secondary school. Over the course of the project, she has facilitated numerous workshops on mental health awareness in schools across the UK.
Prior to working in this sector, Fariha has a background in healthcare, with 3 years' experience of providing therapeutic support in inpatient settings, for both AMHS and CAMHS services, and has an MA in Counselling and Psychotherapy at the University of East London.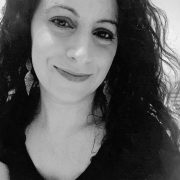 Nefise Hussein
Young Carers Navigator
07542 224728
Westminster City Council and Young Westminster Foundation have joined forces with DreamArts to help join up services for young people who provide emotional or practical support for a loved one. The Young Carers Navigator is a new advocay role who will map pathways of support, build awareness and training among professionals so they can identify and meet the needs of young carers, lead the DreamArts Carers Express project where a community of young carers creatively express themselves, and build innovative partnership models that will make a difference to the lives of young carers.
Nefise Hussein has been appointed to this exciting new role. Nefise trained at the Institute of Arts in Therapy & Education (IATE) and has qualifications in Child Therapeutic Wellbeing Practice for Children and Young People. She has gained experience of working therapeutically with children in primary and secondary school settings and delivering one-to-one mentoring support and creative group work. Nefise is passionate about nurturing children's creativity and facilitating opportunities for enjoyment, wellbeing, self-expression, healing and empowerment. To achieve this she also utilizes her skills as a freelance photographer to engage young people and has a BA (Hons) degree in Design Studies and Fine Art from the London Guildhall University.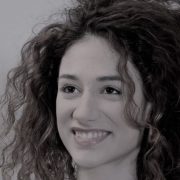 Angela Poulima
Experiment Project Producer
07951 921 247
Angela Poulima is a Theatre specialist with a decade of successful experience in production management and facilitating. She specialises in Theatre direction and she has participated in festivals with her own productions. Her vision is to create an inclusive environment in the theatre industry, that's why she is a strong believer of collective work. Angela has produced community projects and has worked for youth companies including producing the the biggest youth company in Athens, she particularly enjoys moments when her work can create a positive change in the community.
"I resonate with what Augusto Boal said that rehearsal is a revolutionary act, not theatre itself, I would like to think that theatre has given us the ability to become Actors (someone who acts) instead of observers in life"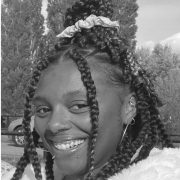 Kizan Ayton-Green
Creative Curator - City Lions
07790 979400
Kiz Ayton-Green is a creative from London joining DreamArts as the Creative Curator. With a background in arts and youth wor,; her core values are based in inclusive creative learning and development. Using art and self-expression as an essential therapeutic outlet, which she aims to include in all her roles when supporting young people.
Throughout the years, Kiz has gained experience delivering 1:1 art interventions for primary school students with special educational needs, overseen creative programmes within the specialist provisions team for Tender education and arts and volunteered with numerous art charities.
Since graduating with a BA in Fine art & psychology, Kiz will also be undertaking an art psychotherapy masters – working towards improving her trauma informed practice to support others.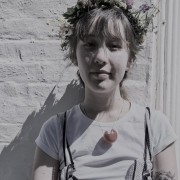 Alex Cheung
Project Coordinator
07912241117
Alex started her journey with DreamArts as a placement student from The Royal Central School of Speech and Drama where she graduated with a degree in Drama, Applied Theatre and Education.
Alex went on to be Director with the Performance Company on the Experiment project and has previously delivered Family Express projects and led borough-wide Transitions programmes.
Alex is now Project Coordinator for Express Plus and our outreach.
Across London Alex can be found teaching drama, street dance, and gymnastics with Dance Stables; running Story Painters craft club with Ingeenium, and working with the Kiln Theatre delivering a range of youth arts projects.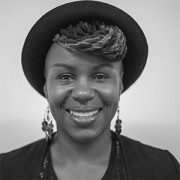 Anne-Marie Reid
Clinical Consultant
020 3176 6766
07984 463 405
Anne-Marie is a qualified (BACP) Child Counsellor with a social care, youth work and management background. For almost two decades she was Programme Director at DreamArts. Her roles/experiences include: Residential Social work, Creative and Therapeutic Youth Arts Practice, Resettlement work, Strengthen Families Strengthening Communities Facilitation. She provides psychological and emotional support to children, young people and families using various arts forms, on a 1:1, parent-child and group work basis. She specialises in developing work that empowers young people at risk. Anne-Marie's work has won an Intranet Award for making the internet a safer place and has been cited as best practice by the Department of Culture, Media, and Sport.
As a Dancer/Dance Teacher specialising African, Caribbean and Contemporary forms, her national and international theatre credits include: Paradigmz's LDDT – London Diaspora Dance, Sheba Monserrat Productions, Muraldo DC, Stormforce, Patti Boulaye, Brekete and Frititi. TV credits: The Generation Game, Sir Paul McCartney music video.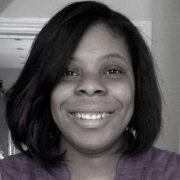 Anthea Benjamin
Therapeutic Consultant
Anthea brings her extensive skills and expertise to help us shape our projects so that they fuse arts with therapeutic approaches, as well as providing reflective spaces for our team to support their development and reflect on their work including understanding how your own background and experiences informs their practice.
Anthea has worked extensively with children, adolescents, adults, families, couples, and groups for over 18 years in various settings including schools, community projects and within the NHS. As a a UKCP registered Integrative Arts Psychotherapist, Play Therapist, Dyadic Developmental Psychotherapy Practitioner, Group Analyst and Supervisor, she works as a therapist delivering training and consultancy in a range of professional and educational context and has a special interest in racial trauma, particularly working with racial trauma in the body.
Our sessional team consists of leading creative professionals, experienced facilitators, therapeutic arts practitioners, and gifted support workers.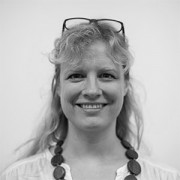 Maeve Malley Ryan
Director - Experiment Saturday Creative Lab
Maeve is the Director for the Experiment Saturday Creative Lab. She is a founder-member of one of the UK's most successful longform improvisation troupes 'Upstairs Downton', and shortform group 'LadyProv'. As a drama facilitator, Maeve has worked with Shakespeare Schools Festival, Almeida Theatre Outreach, Helen O'Grady Drama, Stagecoach Theatre Arts, The Hunt Academy Youth Arts, North London Schools Network, Scott Wiseman Youth Theatre, and for the TfL schools liaison programme.
Acting credits include Peter James' 'The Perfect Murder' (UK Tour), The Sea of Souls (Caribbean Tour), The Time of Your Life (Finborough Theatre; Icarus), Dance Hall Days (Riverside Studios), Under Which Flag? (Irish Repertory Theatre UK). Film: '28 Weeks Later' and 'Viral'. Television: Lewis (ITV/Granada). Radio includes The Family Project by Steve Waters (BBC Radio 2).
Maeve trained at Arts Educational, London; and has a BA in English, Sociology and Politics, and an MA in Drama and Theatre Studies from the National University of Ireland, Galway.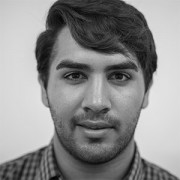 Kulraj Thethy
Facilitator and Project Leader
Kulraj is the Director for Experiment Sunday Creative Lab.
Kulraj began his journey with DreamArts as a university placement student from The Royal Central School of Speech and Drama where he obtained his Bachelor degree honour in Drama, Applied Theatre and Education.
In addition, he founded a theatre company in his local area for which he runs youth theatre sessions, schools and community based workshops, one-to-one sessions with young children suffering from severe illnesses. Kulraj also writes, directs and acts in shows.
His aim is to use the arts as a way to help strengthen and develop communities and to achieve this Kulraj hopes to shortly embark on further studies to become a Drama Therapist.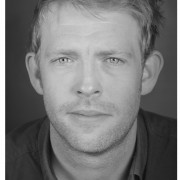 Callum Hughes
Facilitator
Callum is the Director for Experiment Performance Company.
He trained at Rose Bruford College in London and the USA. For many years he was a member of the award winning Cut to the Chase… ensemble of actor-musicians under the direction of Olivier Award winning director, Bob Carlton.
Since then he has worked all over the world as a performer, composed musicals for China's National Theatre and as a playwright his work has been performed nationwide.
Callum is a co-founder of critically acclaimed new writing/actor-musician company, Blind Tiger, a contributing writer and musical director for the record breaking satirical show NewsRevue and an associate of new writing company, Fake Escape.
As a practitioner, Callum is passionate about finding new voices and ways to talk about what it's like to be alive and is thoroughly convinced that investing in the next generation is the most exciting thing a theatre-maker can do.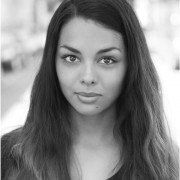 Holly Khan
Vocal Facilitator
Holly Khan is a multi-instrumentalist, composer and facilitator. Her training includes a BA in European Theatre Arts (Rose Bruford) and an MA in Performance Making (Goldsmiths), where she specialised in composition for live theatrical settings.
Her diverse approach to music making, and experience within theatre, means she has had the privilege of working in varied environments: creating workshops for mental health charities, dementia friendly programmes and SEN children. Producing improvisation, song writing and core composition workshops.
At the heart of Holly's practice is a strong notion of collaboration as she creates work for a multitude of different settings, using music as a tool to connect people.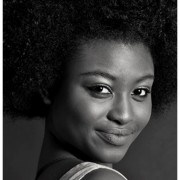 Bisola Bello
Dance and Movement Facilitator
Bisola is a Nigerian, African Contemporary Dancer Actress and Model. Bisola experienced DreamArts as a young person performing as part of Experiment for which she is now a facilitator. Trained at the Northampton University School of the Arts and performing at Sadler's Wells and internationally, Bisola is also a Movement Director graduate of The Royal Central School of Speech and Drama.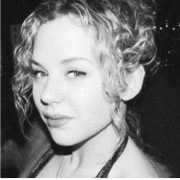 Sarah-Nell Moullier
Vocal Facilitator
Sarah-Nell is a vocal coach and creative consultant trained at the British Academy of New Music. As a member of DreamArts Sarah-Nell performed a new youth-led musical on a West End stage. She is now a Music Fellow at Trinity Laban Conservatoire of Music and Dance and remains passionate about empowering people of all ages to engage with and be inspired by music.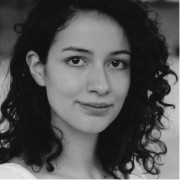 Camila Robinson-Rodriguez
Creative Facilitator for Express Collective
Camila is an Applied Theatre Practitioner, playwright and actress. Trained at The Royal Central School of Speech and Drama and a Creative Associate of Jermyn Street Theatre, her devised work includes Dirty Laundry, about the fast fashion industry at the Camden People's Theatre. She enjoys socially engaged work that has a comedic touch and a political punch.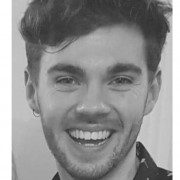 James Easey
Creative Facilitator for Express Collective
James is an Education, Youth and Performing Arts Facilitator committed to accessible, innovative and inclusive practice. His experience includes working with those with English as a second language, who are refugees and making theatre around LGBT issues.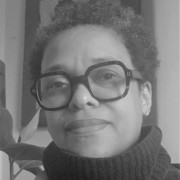 Sojourner Jones
Express Plus Therapy Team
Sojourner joined the Queen's Park team as a Qualifying Therapist. She is currently studying Integrative psychotherapy for children, adolescents and families at Roehampton. Once qualified she hopes to work as a school based family therapist – with a focus on younger children and their parents.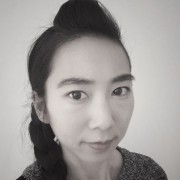 Annetta Tang
Express Plus Therapy Team
Annetta trained at IATE as an Integrative Arts Child Counsellor. She comes from a creative background and holds particular interest in body-work, movement and breath. On time off, she can be found wandering in forests or by the sea.
Our active Board regularly meet, visit projects, and develop DreamArts using their impressive range of skills which include; therapeutic practice, the creative industries, law, finance, governance, teaching, fundraising, and PR and marketing.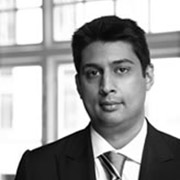 Asif Raniwala
Treasurer
Asif is a qualified Chartered Accountant with 18 years of experience.  Having qualified with Andersen and Deloitte and worked with charity clients, he went on to work within their real estate and hospitality department in both Audit and Private Equity Transaction Support. Since 2005, Asif set up his own accountancy practice.  The practice is an all round accountancy firm and in addition to undertaking audits, Asif specializes in owner managed businesses,  advising on corporate finance and real estate transactions thus bringing a wealth of business experience.
Asif is committed to DreamArts as he has a passion for helping the youth succeed in an evermore challenging environment.  "Having been the independent accountant for the charity for a number of years, I am now delighted to be a trustee and someone who can help shape the future of this amazing organization".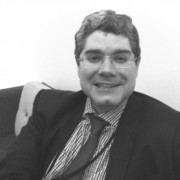 Ian Dougal
Secretary
Ian has a senior post at the Palace of Westminster.  Ian has also been Trustee of Volunteer Centre Westminster and helped oversee its merger with Voluntary Action Westminster to form One Westminster which is now the umbrella agency for volunteering and voluntary organisations in the borough.
'DreamArts has given me the opportunity to help the community around my place of work. I was impressed by the range of arts that young people were able to access and the encouragement and support they receive and the impact that has on their confidence.  I benefited from being involved in music when I was growing up and I want to be able to give something back so that young people today can have the same opportunities I benefited from'.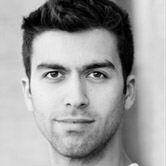 David Mumeni
David is a former DreamArts participant, youth arts leader and facilitator and is now a Trustee.
An actor, writer, and acting teacher, David trained at Drama Centre London and is the founder of Open Door, which helps talented young people who do not have the financial support or resources to gain a place at one of the UK's leading drama schools and was awarded The Stage School of the Year Award 2019.
His acting credits include work with The Royal Court, The Donmar, Hampstead Theatre, The Bush and Cheek by Jowl. Television Credits include; Fearless (ITV), Fresh Meat (Ch4), PhoneShop, Drifters (E4) and Cuckoo (BBC3). Film Credits include; The Inbetweeners Movie, The Huntsman: Winters War, Lost In London and Mission Impossible 6.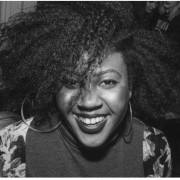 Janine Francois
Janine is an experienced creative producer, educator and facilitator. Currently acting Course Leader at Central St Martins for BA Culture, Criticism and Curation, she is a passionate advocate for accessibility and inclusion in the arts, culture and museum sector.
Janine knows DreamArts well, working with the charity in 2017/18 to launch Carers Express supporting young people providing emotional and/or practical support for a loved one.
Janine lectures at University of the Arts, London, and the Royal College of Art, and is completing her PhD with the thesis title, 'In what ways can art museums be safer spaces to discuss race and cultural differences within a teaching and learning context?'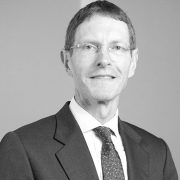 Nigel Jones
Chair of Trustees
Nigel joined DreamArts as Chair of Trustees in October 2021, bringing extensive experience from the business and charitable sectors. Since stepping aside from a a 30 year career in the City in 2018, Nigel has applied his skills and experience in a range of other areas, including as executive coach, Non-executive Director, Trustee and Chair. He is passionate about mental health and the arts, and sees DreamArts' fusion of the two as a good way of applying those passions.
"My aim as Chair is to ensure DreamArts sustains its great work in supporting young people in our community, working collaboratively with fellow Trustees and the delivery team, and listening to the voices of those young people."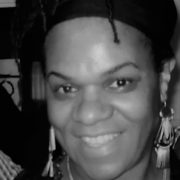 Sharon St Louis
For over 3 decades Sharon has worked extensively with children, young people, and their families in a variety of roles and settings including as a senior social worker. Sharon has managed services within early years and as a qualified social worker has worked with various service users; carers leavers, asylum seekers, young children and their families, Early Help and school setting, supporting young people at risk of exclusion. Sharon also has experience of facilitating training workshops including for children who have experienced domestic violence.
Sharon has experienced DreamArts first-hand as part of our Express Plus as a qualifying counsellor in 2020. She studied at the Institute of Arts in Education (IATE) before joining the DreamArts team at Queens Park and The Portman Centre.
Sharon currently works as a Social Work Practice Assessor for St Mungo's the charity supporting those who experience homelessness. Her role includes supporting all the students that are placed within the organisation, including student nurses, social workers, and therapist. She facilitates monthly support groups for the students which includes sessions on reflective practice, Keywork skills, and understanding social work theories/approaches, etc.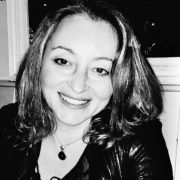 Racha Mohsen Afiouni
Racha is an experienced mental health professional and clinical supervisor with over 25 years of experience working with children and their families, including as a Teacher and Consultant Psychologist with children with Special Educational Needs, before training at the Institute for Arts in Therapy and Education.
She is Currently working as an Integrative Child and Adolescent Psychotherapist, Supervisor and as School Counsellor, running a drop-in service as well as workshops for teachers and parents. She is also a trustee at the Education and Football Foundation which encourages children to find a balance between football and education and promotes social integration.
In her work with youngsters, Racha draws on several theories bringing together different therapy approaches and the Arts. Being a fervent believer in the power of Art and Creativity, Racha is excited to be part of the DreamArts team.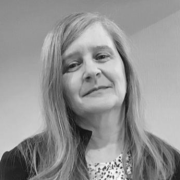 Catherine Drake-Wilkes
Catherine Drake Wilkes has been working with families in Westminster for almost 20 years, originally in the voluntary sector as part of a children's centre team, and since 2013 for children's services at Westminster City Council. A qualified systemic practitioner, she is now the manager of Bessborough Family Hub, one of the earliest in the UK to be set up. Catherine is also the chair of trustees of local community arts charity SouthWestFest, and a volunteer at regular sustainable living event.
"I see first hand on a weekly basis how much difference both creative arts and therapeutic interventions make in the lives of children and young people, which is why I'm delighted to become part of the DreamArts team of trustees"
Our History
The arts can change lives. DreamArts demonstrates this time and again.
Since 1999 our outreach projects have supported thousands of young people.
Our work grew out of a transformative arts programme run by Liz York at Pimlico Youth Project in the '80s and '90s. A student at Pimlico School, Graham Whitlock, benefited from Liz's work, and after graduating helped Liz set up a charity to take her work across Westminster. They named the charity DreamArts. When Liz lost her battle with cancer in 1998, Graham took on building DreamArts to fulfil her vision of offering young people across Westminster the chance to creatively express themselves.
Nowhere is London's division of wealth and poverty clearer than in Westminster, where in some wards 78% of children live in poverty. They may have the West End on their doorstep, but very few benefit from living at the heart of the UK's creative industries. DreamArts builds bridges for children and young people, empowering them to twice present their own musicals at The Royal Opera House; run national award-winning online campaigns; and display their achievements to their local community.
Read More
Our Partners
Partnerships play an important role in supporting our work and giving our members access to state-of-the-art facilities and experienced creatives.